After relentlessly harvesting the rose bushes In Grandma's garden with the kids in both summer and fall, I had a nice amount of rose hips and dried rose petals on hand.
As is often the case, if you don't know what to do with a food item, you just ferment it first. No sooner said than done, 2% brine, vacuum and off we went.
The result I have pureed and strained, but the smell of the remaining mash was much too seductive, as that I would have brought it over my heart to dump it.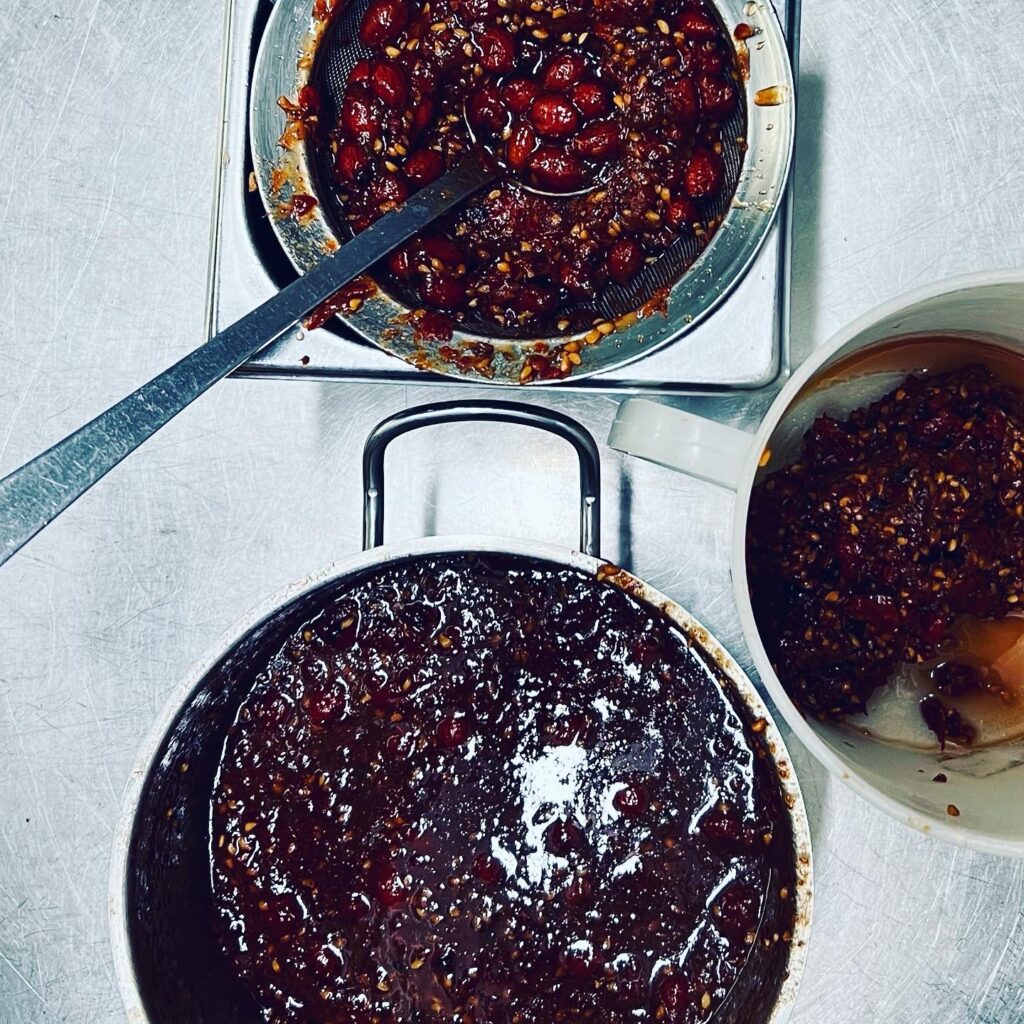 So I tried our vinegar mother and put on a wonderful rosy-smelling vinegar, which I have completed today for the time being.
Have I never tasted so in this rosy fragrant florality. The good is often closer than we think.