When I came across a black walnut tree for the first time a few weeks ago while walking with the children, the insanely nutty scent wouldn't let me go.
To get hold of the aroma, I set about macerating the fruit under vacuum. Another batch was processed in a warm oil extract.
From the resulting syrup, I made an Italian meringue, to which I added a little activated charcoal for visual drama.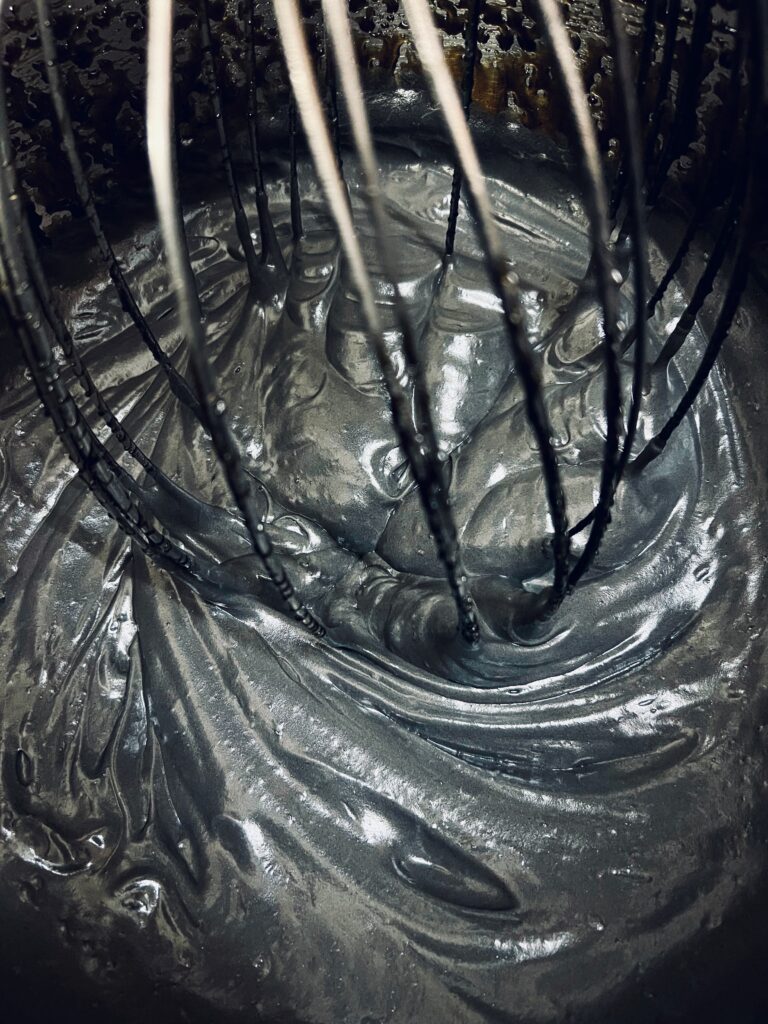 To balance the brutal sweetness and the rather tannic notes of the nut, I used really fat yoghurt and the tart blueberries.
On top, a pear ragout made from three different types of pears with pear syrup and ginger cubes marinated in pear brandy.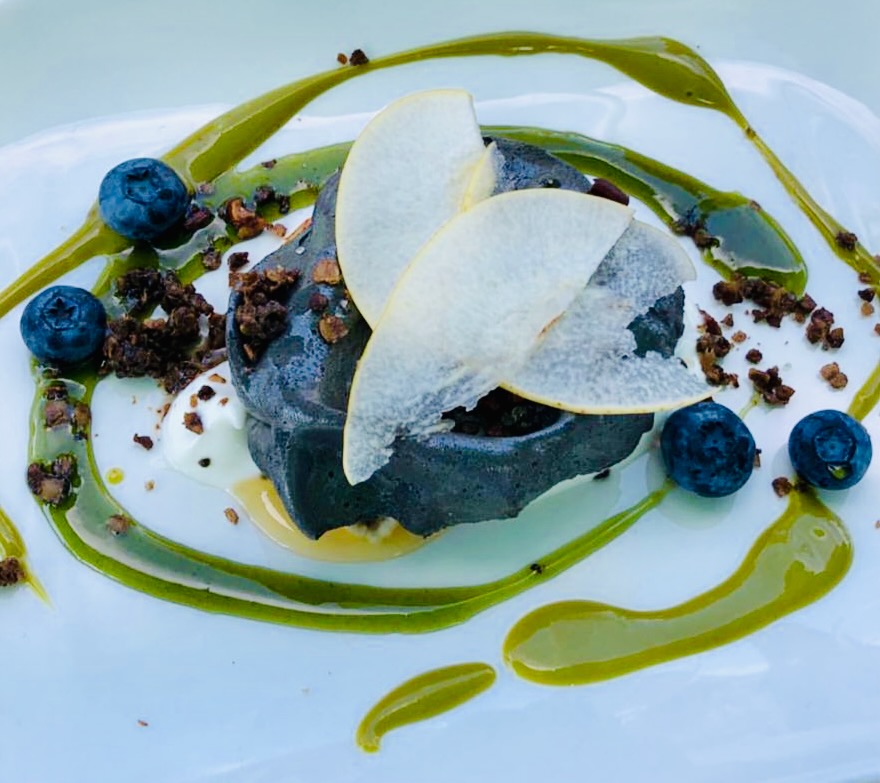 For extra crunch, I made a granola of black walnuts and small cubes of candied black walnut shells.
Around it, a few dabs of the syrup and a few squirts of a sweet mayonnaise I made with the oil extract.
Is this the patissier in me that I have suppressed for too long?