Heirloom tomato pie with feta, red onions and arugula
Core and salt the tomatoes the day before. The next day, strain liquid (I drank a good portion as breakfast…) and blend with tomato sections.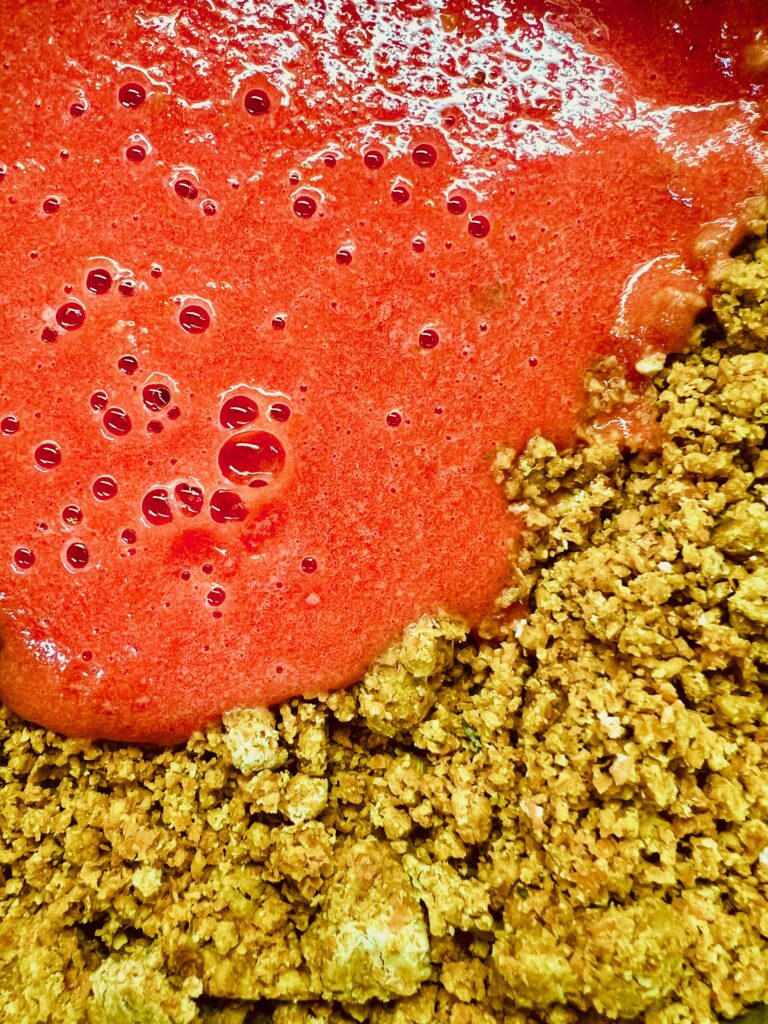 Knead a compact dough with 120 ml of this tomato liquid, 60 ml olive oil and 250g of whole spelt flour. Season with salt. You may use herbs as well, if desired. Our tomatoes from fabulous Biohof Berner were so flavorful that I settled for minimal thyme. Let rest in a cool place.
Mix feta, butter, tomato juice, eggs and a few spoonfuls of cornstarch for good measure to make an ultimate "royal".
Also dust tomatoes with a little cornstarch so that the pie does not become a muddy mess.
Line tart pan with parchment paper and butter edges heartily. Roll out dough in pan with hands, insure to form a high crust. Blind bake for 10 minutes at 200 degrees Celsius.
Pour in royal, put tomatoes on top and lastly sprinkle finely chopped red onion and feta. Bake at 180 degrees Celsius for about 20 minutes.
We served the tomato pie with arugula, tossed in basil oil and lightly salted tomato concasse from the leftover tomato pieces.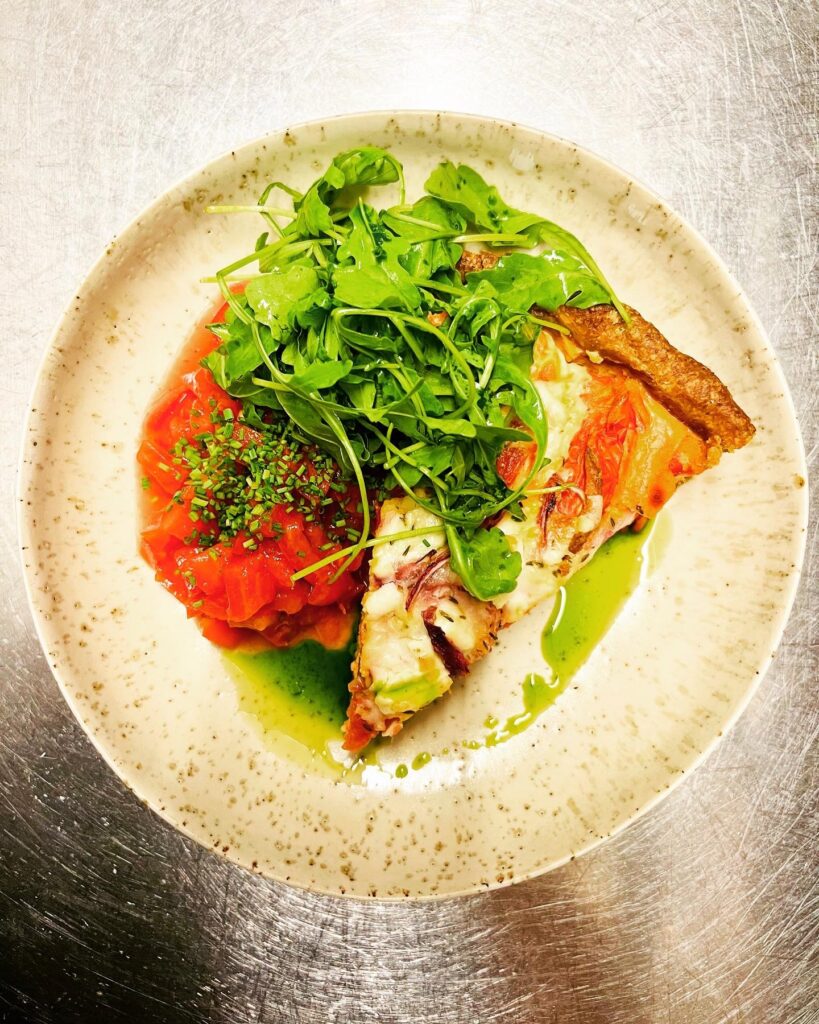 Bonne Bouche!