We pickled this char from Armin Schöffls ponds in the beautiful Gusental with brutally local fresh fennel seeds from my balcony and pink pepper, and fried its skin to a crisp with coriander seeds.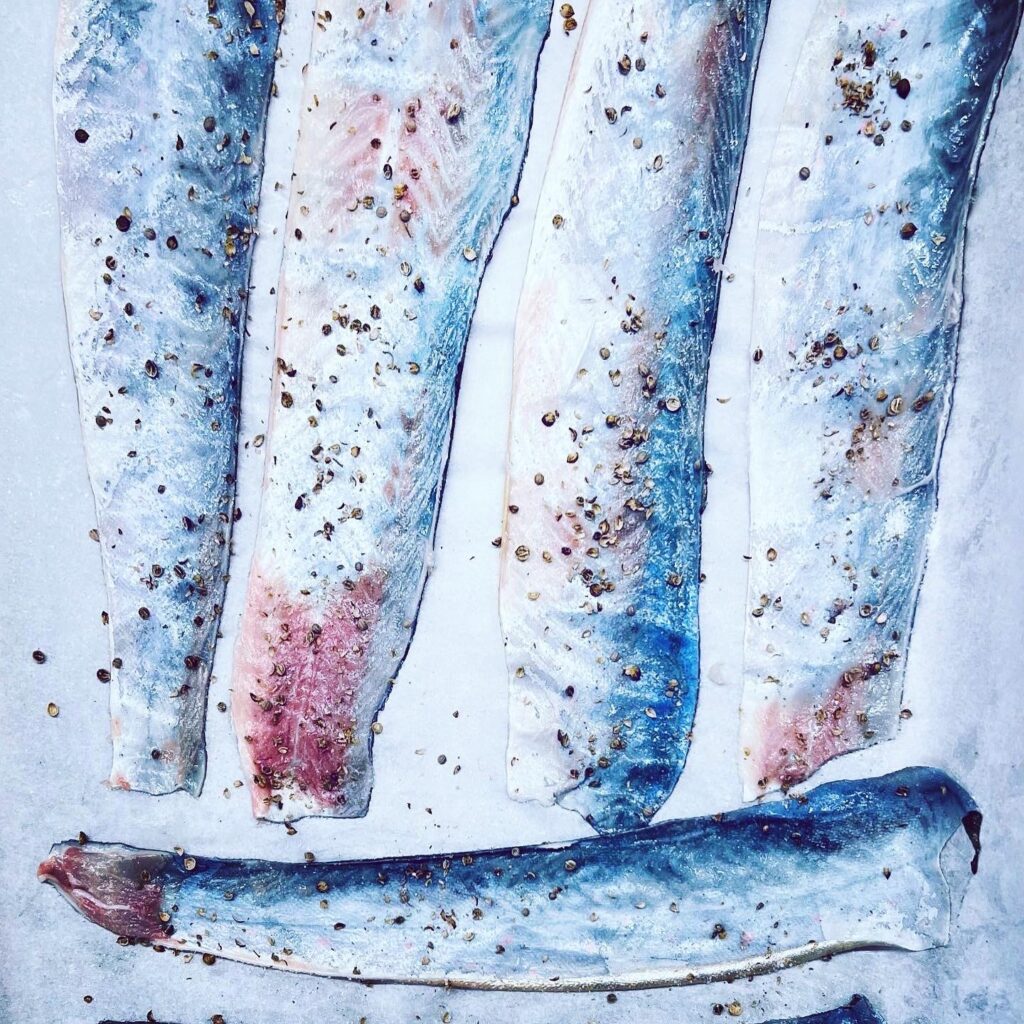 Accompanied by a fennel salad with verjus, olive oil and a touch of lemon thyme and fake olives made from fermented and pickled sloes.
Underneath, peach gel (seasoned with the pickling liquid) and spicy peach cream with my homemade Sezchuan chili oil.
Plus peach of course, vineyard peach to be exact.
On a plate by Peter Fröhlich